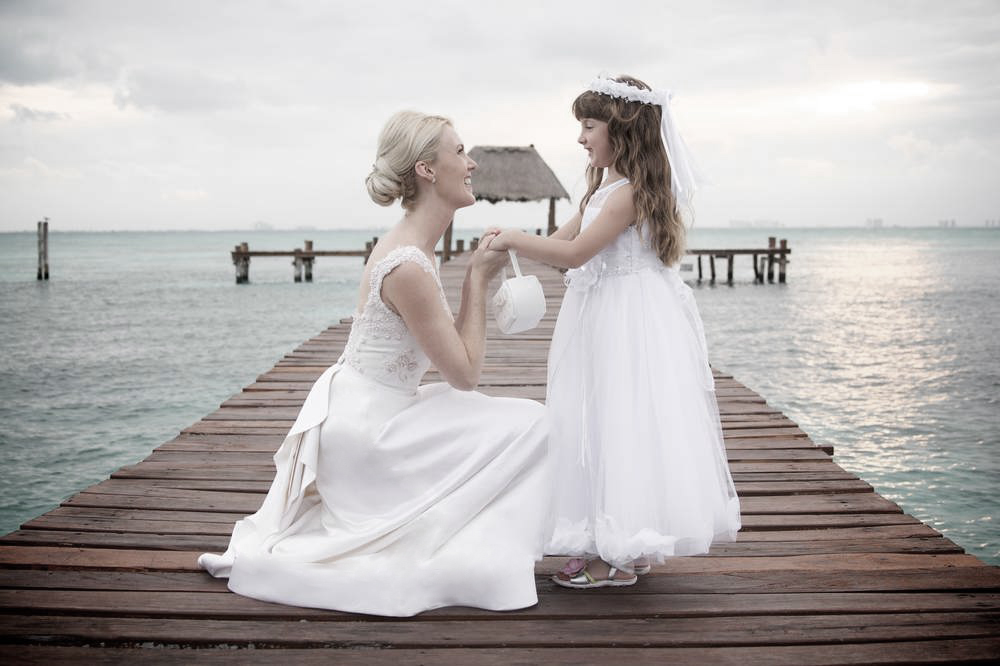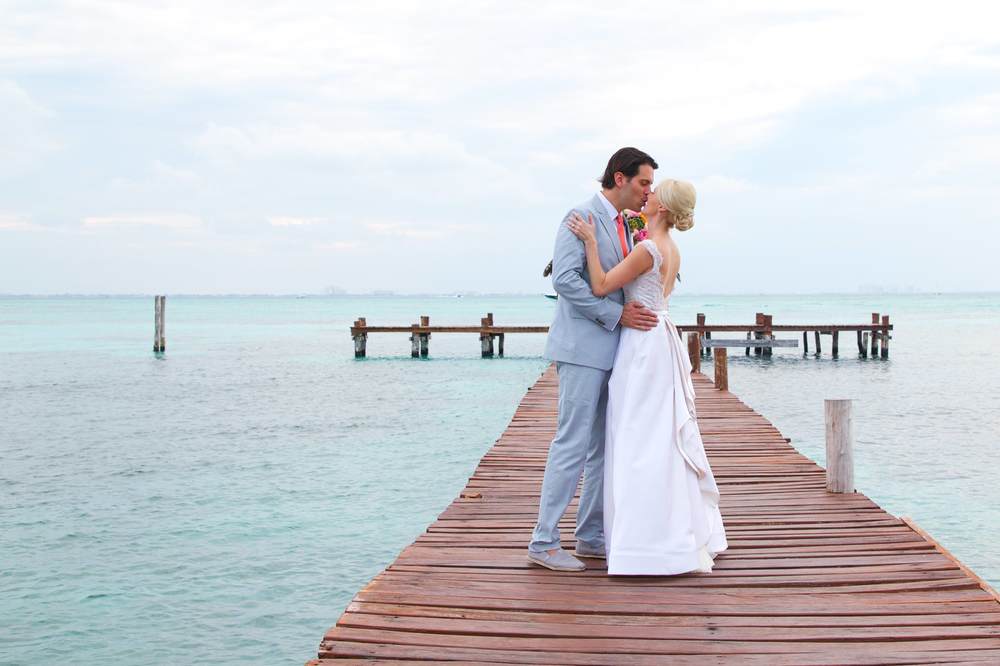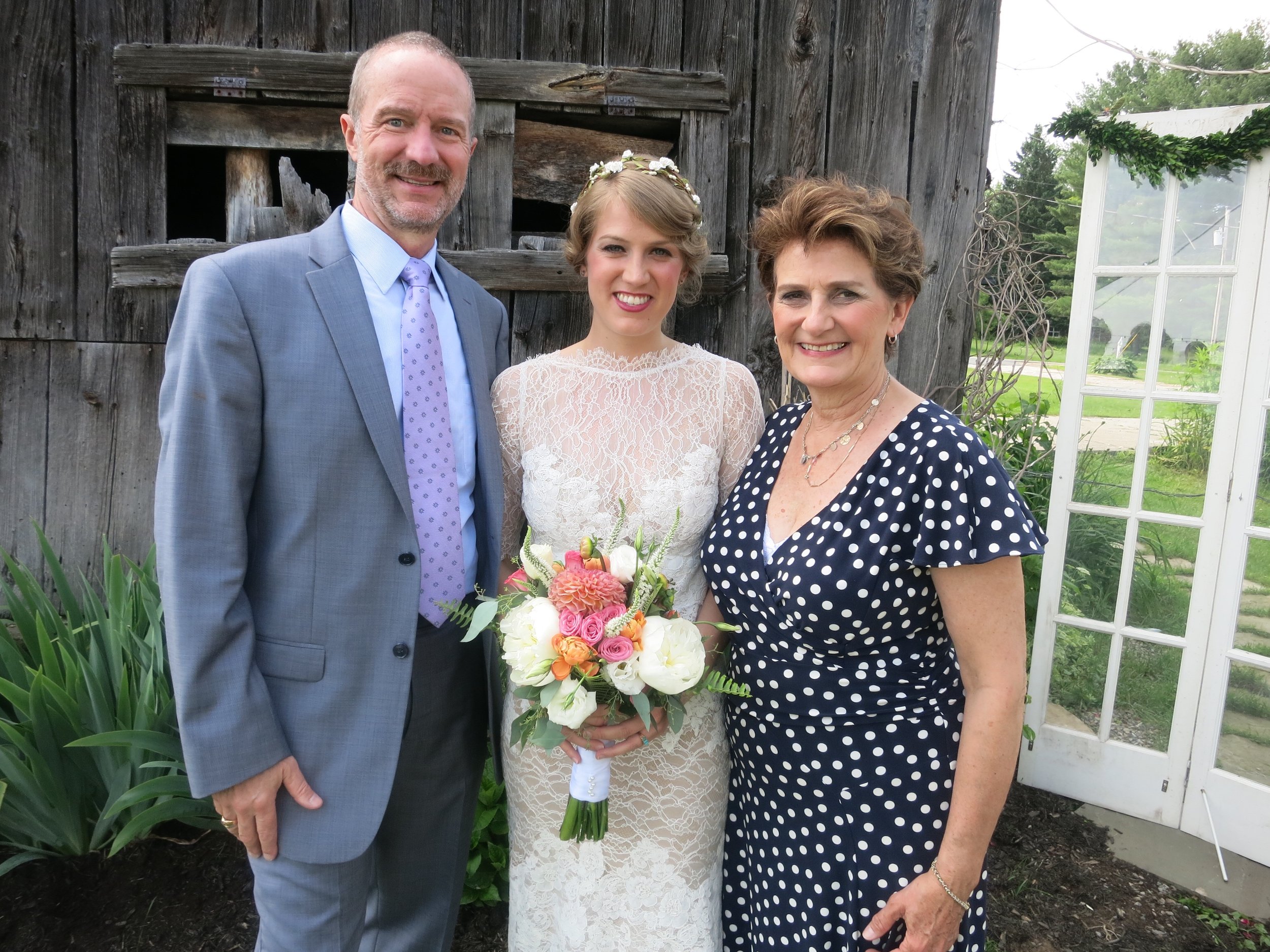 Some of our brides have been kind enough to let us share their wedding pictures with you...
"Nathalie created my dress with as much passion as if it was her own wedding dress. She was equally as excited as I was throughout process. She's an expert seamstress with an incredible vision, her eye for detail is impeccable…" Read full review by Hannah R.
"I truly appreciate that you not only listened but understood my personal style. The dress that you created for me was a flawless reflection of my personality. I received a lot of compliments on the dress. My mother absolutely adored the Swarovski crystals elements that turned this dress into a true gem. "Read full review on yelp by Severina R.
"Working with Nathalie felt like working with a very talented friend! She right away made me feel comfortable and encouraged me to be specific and to not to feel shy making demands and letting her know exactly what I wanted. She listened carefully and I could tell she was 1000% committed to executing my vision for the dress." Read full review on yelp by Amy M.
"Her passion shows in her work and as a bride you can't ask for anything more. I highly recommend NK to design an outfit for your special event or your special day. You will not be disappointed." Read full review on google by Angela H.
"Throughout the entire process she was very attentive to my numerous questions, concerns, and insecurities. She really listened, she was honest about what would work best for my body type and consulted with me on every detail or change. I trusted her unconditionally and I could not have been happier with the process and the final product. My dress was exquisite and flawless and made my special day even more special!!! Thank you, Nathalie!!!" Read full review on the knot by Eva K.
…Many hours of embroidery and what had seemed like a thousand yards of ruched tulle later the final product was ready. After the wedding Hannah told me she felt like a princess…
Many of my brides love learning about what it takes to make their dress and so I would like to share a little bit more in detail this part of my process…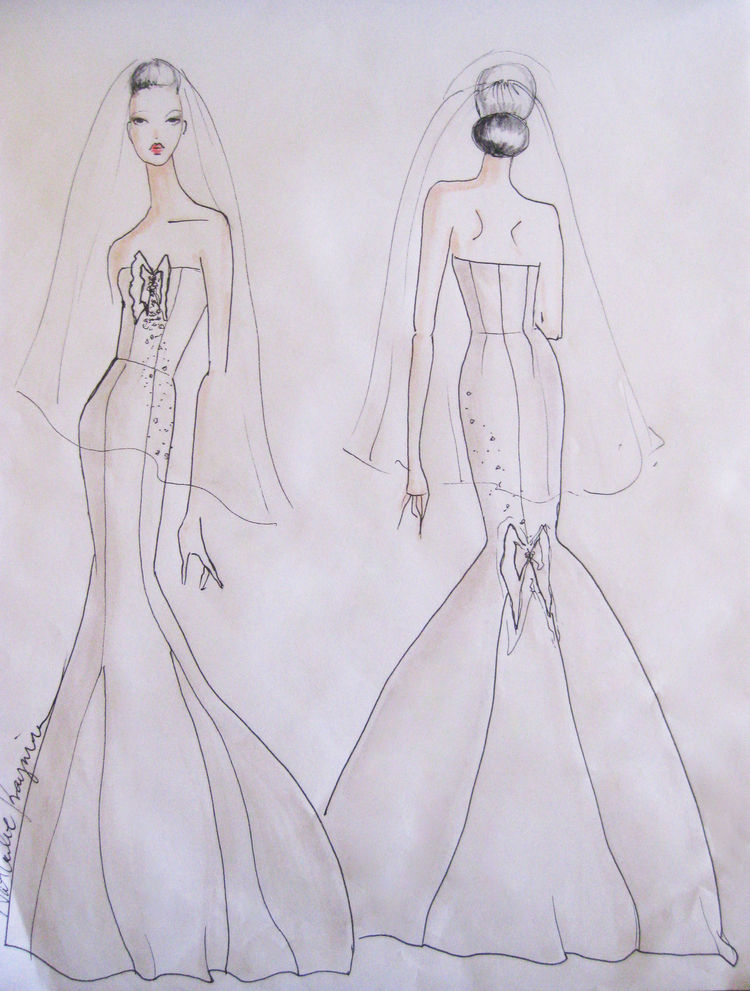 When creating a custom bridal dress, you have the opportunity to make anything you want – anything you can imagine. I know this is kind of self-explanatory, but when planning a wedding we often think about finding the perfect dress first, and then the rest of the wedding theme is dictated by its design….
…The skirt would be worn over the jumpsuit for the ceremony and then removed for the reception. It was a wonderful and modern take on the traditional wedding dress – perfect for Iva to dance the night away and enjoy the party. It was so different than my previous work and It turned out to be one of my favorite wedding pieces that I have worked on…